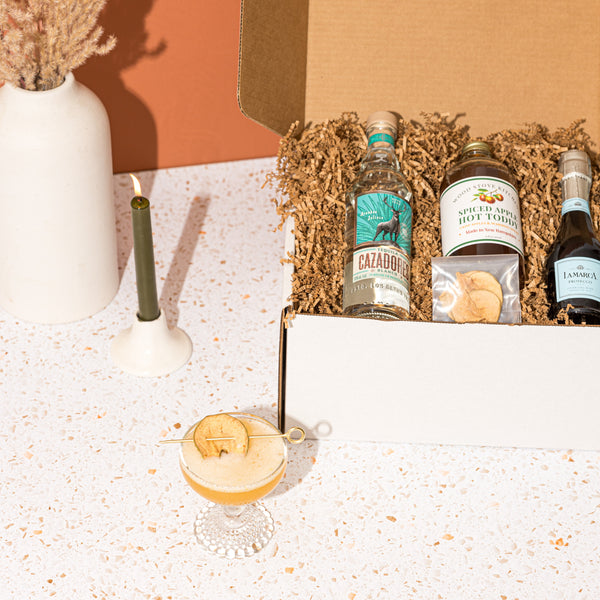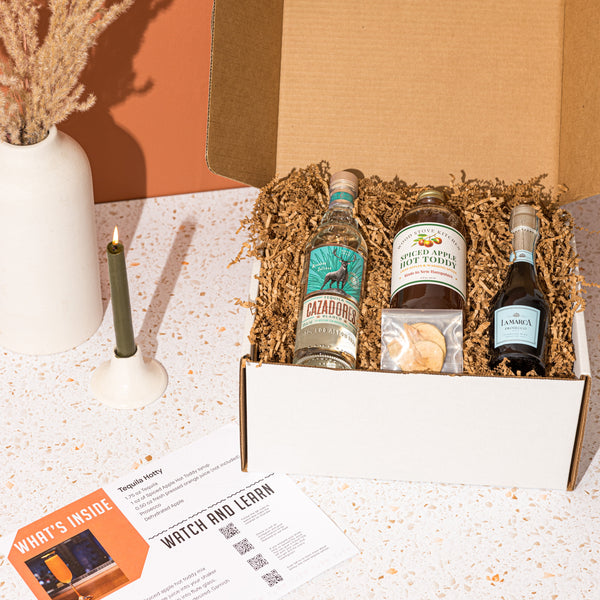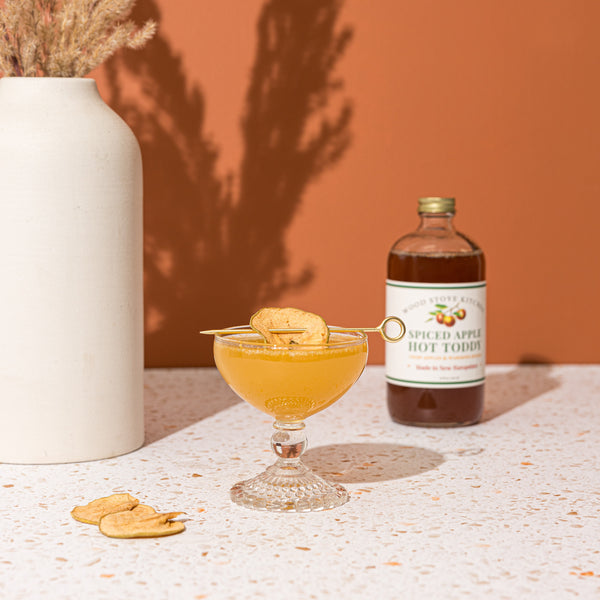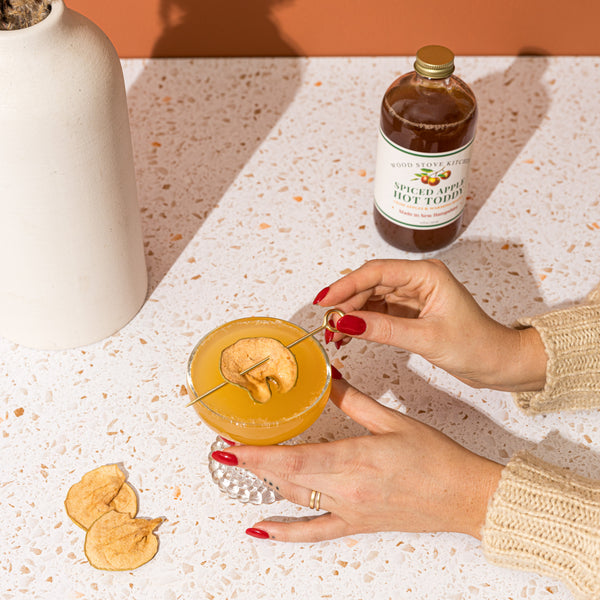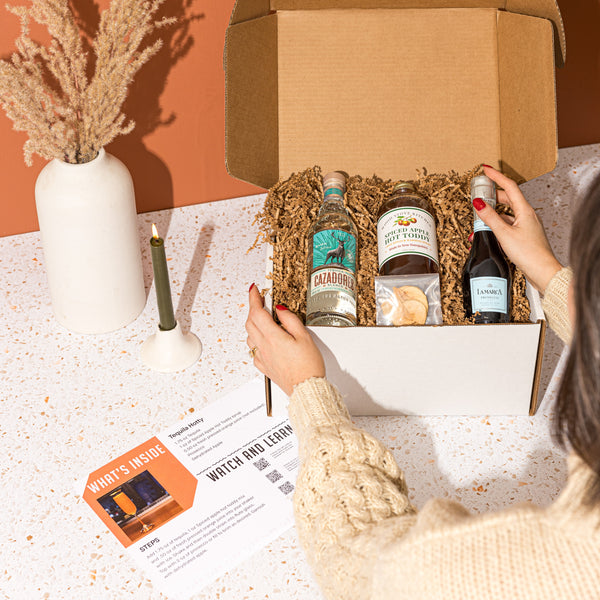 Tequila Hotty One time purchase ( 8 servings)
There is no trick to this, its only an amazing adult treat. Apple and spice and everything is nice!

What's Inside:
1 x 375ml Cazadores Tequila Blanco
1 x 16 oz Spiced Apple Hot Toddy Syrup
1 x bag dehydrated apple
1 x 187ml La Marca Prosecco

Steps:
Add 1.75 oz of tequila, 1 oz Spiced apple hot toddy mix and .5 oz of fresh pressed orange juice(not included)into your shaker with ice. Shake and then double strain into flute glass.
Top with 2 oz of prosecco or fill to brim as desired. Garnish with dehydrated apple.