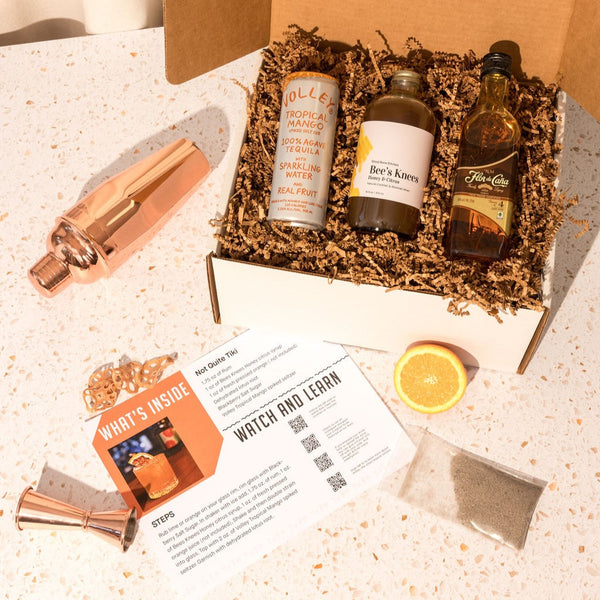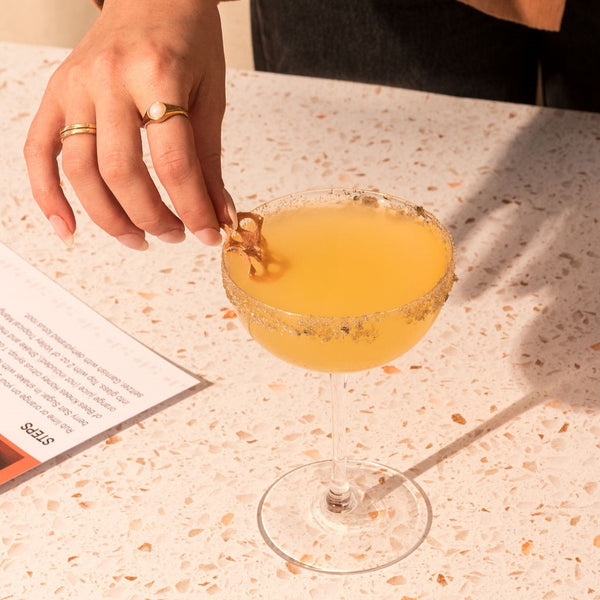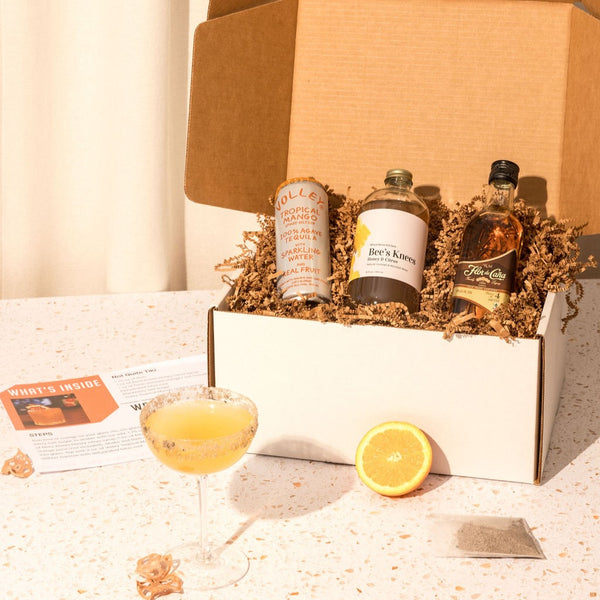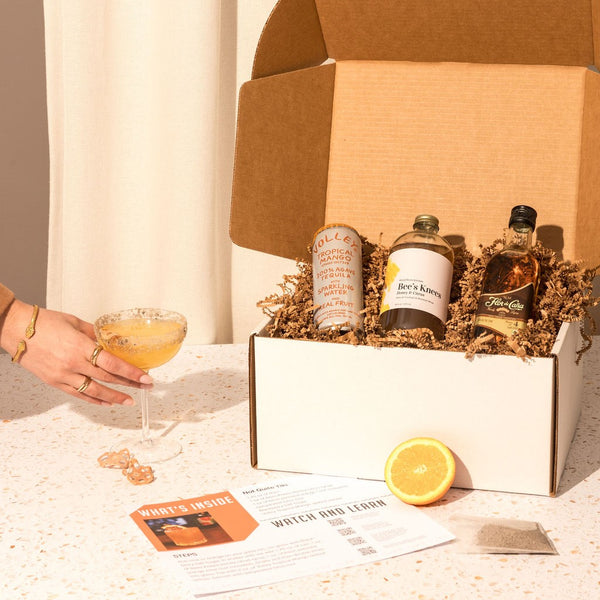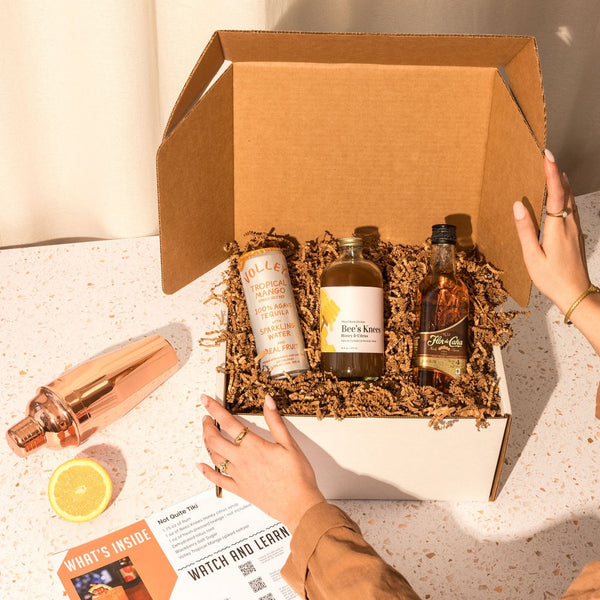 Not Quite Tiki One time purchase ( 8 servings)
Not Quite Tiki is a small step away from a full blown dream! Hawaiian shirt not included.

What's Inside:
1 x 375ml Flor De Cana Rum
1 x 16 oz honey citrus syrup
1 x bag dehydrated lotus root
1 x bag blackberry salt sugar
1 x can Volley Tropical Mango spiked seltzer

Steps:
Rub lime or orange on your glass rim, rim glass with blackberry salt sugar.
In shaker with ice add, 1.75 oz of rum, 1 oz of honey citrus syrup
1 oz of fresh pressed orange juice (not included), Shake and then double strain into
Coupe glass. Top with 2 oz of Volley Tropical Mango spiked seltzer
Garnish with dehydrated lotus root.