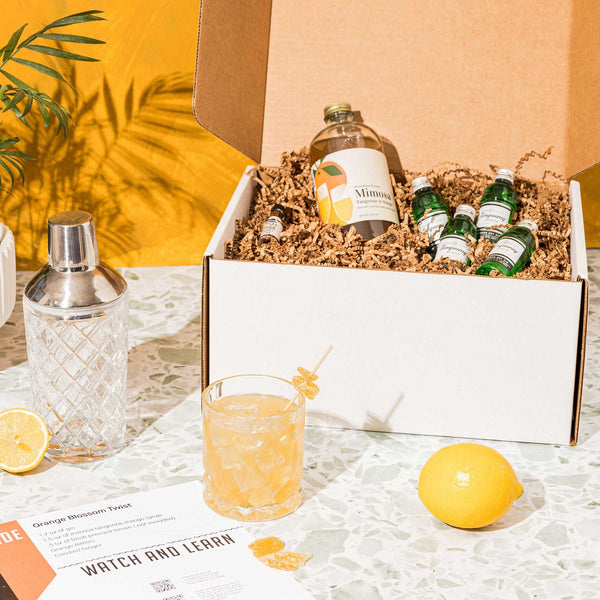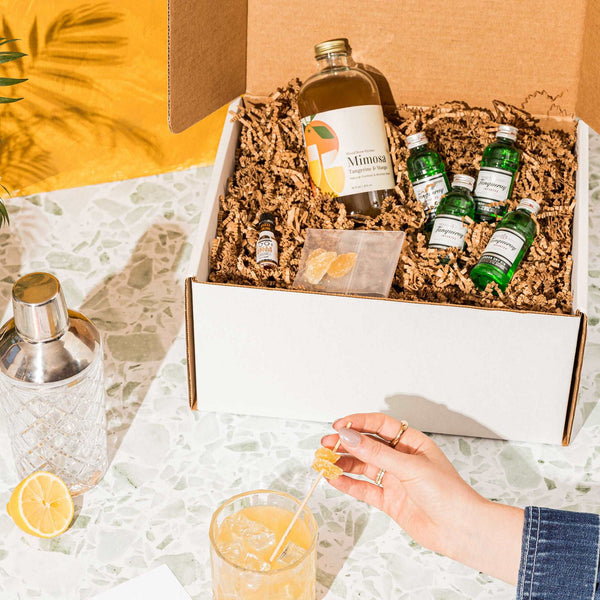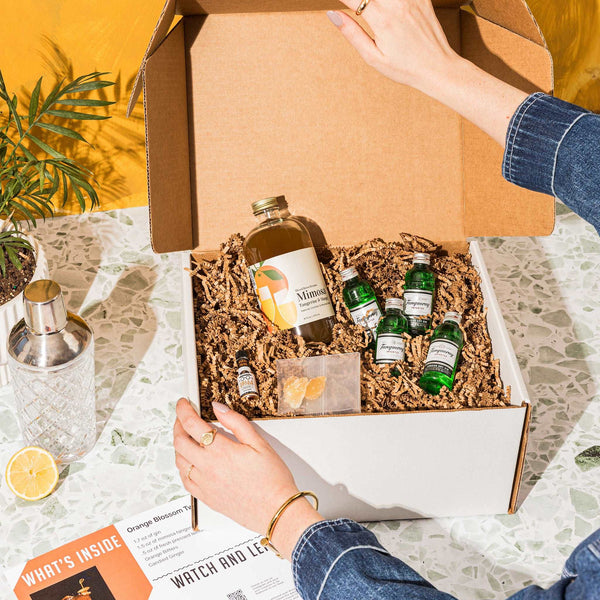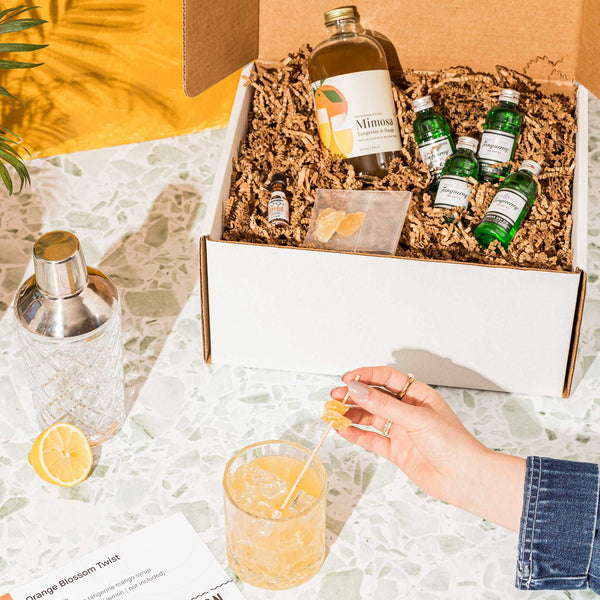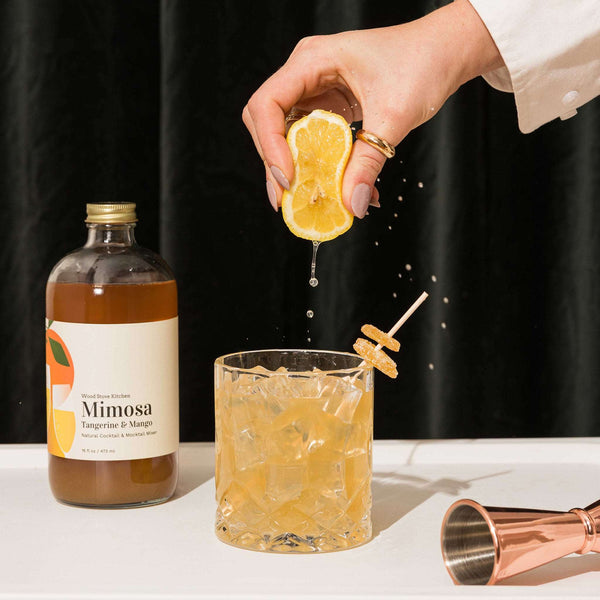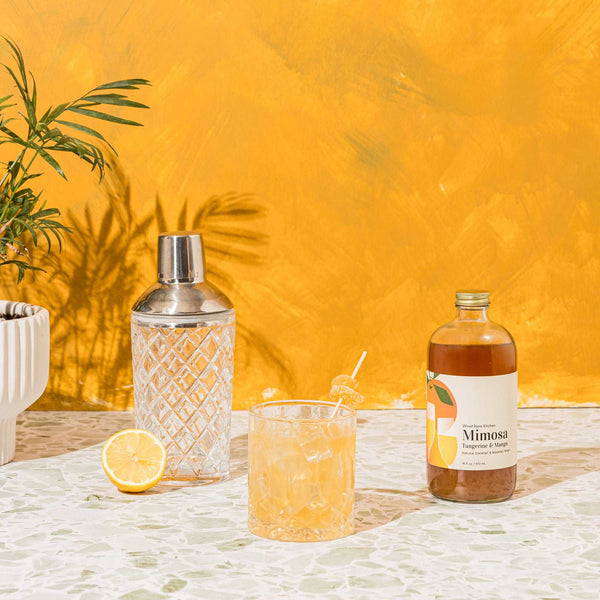 Orange Blossom Twist One Time Purchase (4 servings)
 Meet our Orange Blossom Twist Cocktail Kit, a delightful blend of citrusy tangerine, tropical mango, and the essence of delicate orange blossoms. This enchanting box is thoughtfully curated to provide you with everything you need to create a refreshing and vibrant cocktail experience.<br>Unleash your creativity and indulge in the vibrant flavors of our Orange Blossom Twist Cocktail Kit. Let the tropical sweetness of mango and the zesty allure of tangerine take you on a journey to a world of refreshing and uplifting libations. Elevate your home bar and savor the art of mixology with this enticing box of indulgence.
What's Inside:
1 x 16oz Mimosa Tangerine and Mango syrup
4 x 50 ml Tanqueray gin
Orange Bitters
1 bag x Candied Ginger

STEPS:
Add 1.7oz of gin, 1.5 oz Mimosa Tangerine Syrup, orange bitters and .5 oz of fresh pressed lemon (not included) into your shaker with ice. Shake and then double strain into Collins glass with fresh ice. Garnish with Candied Ginger.