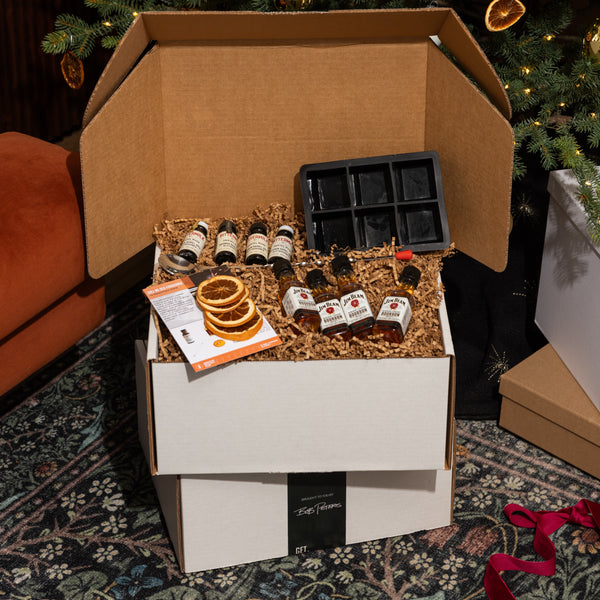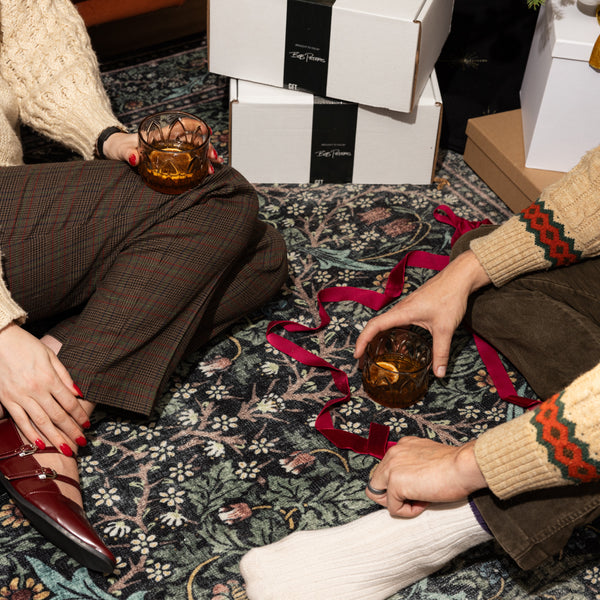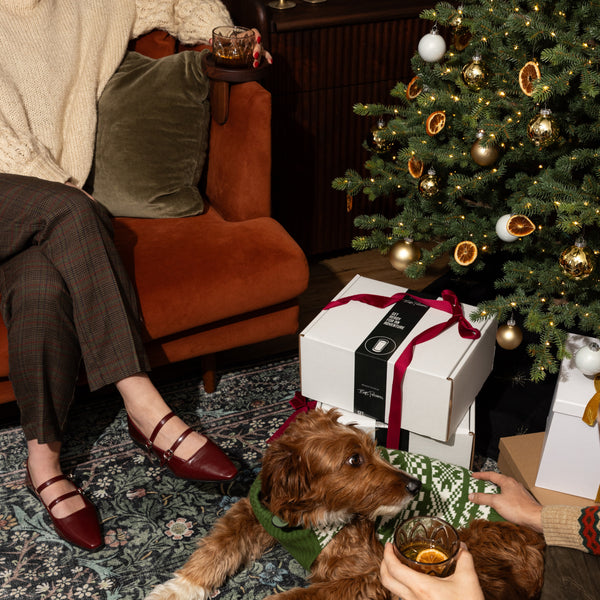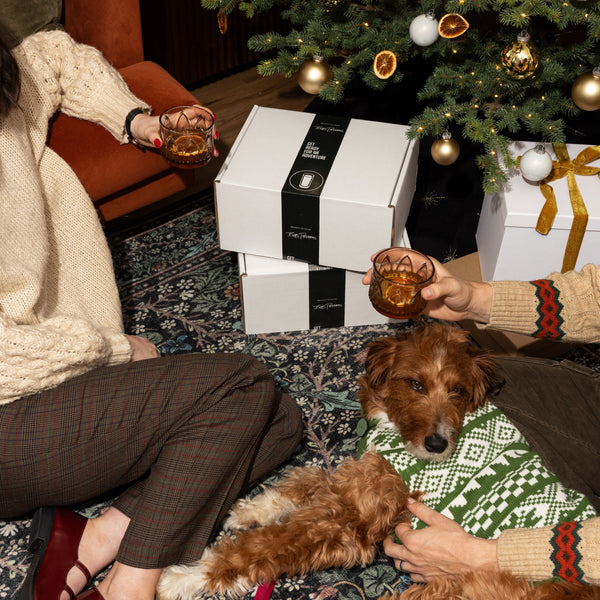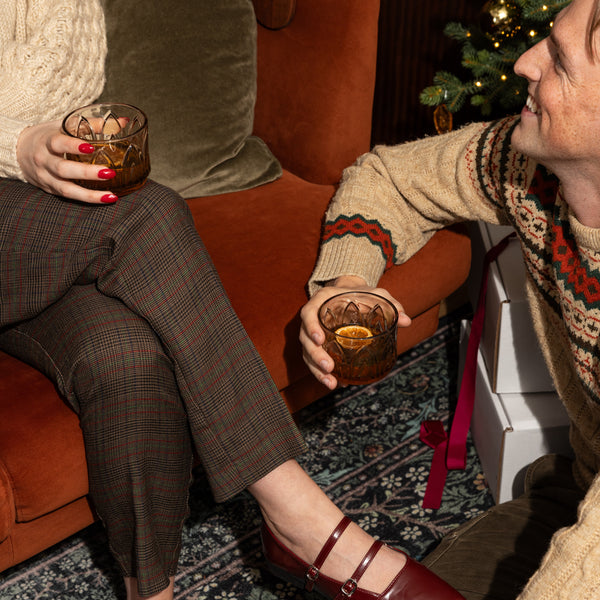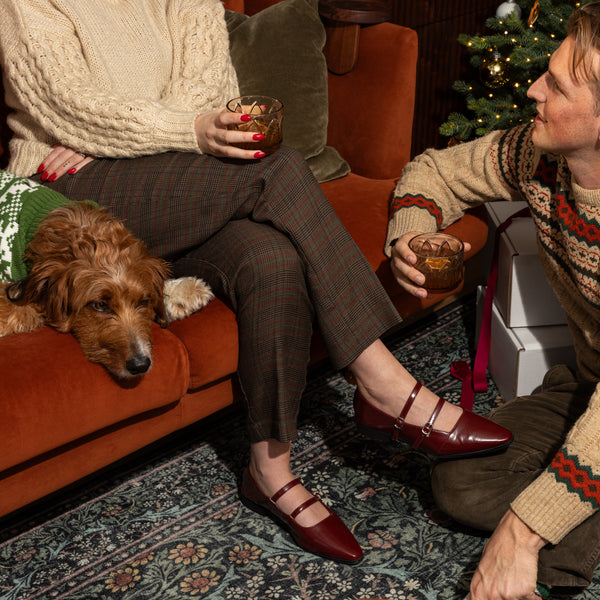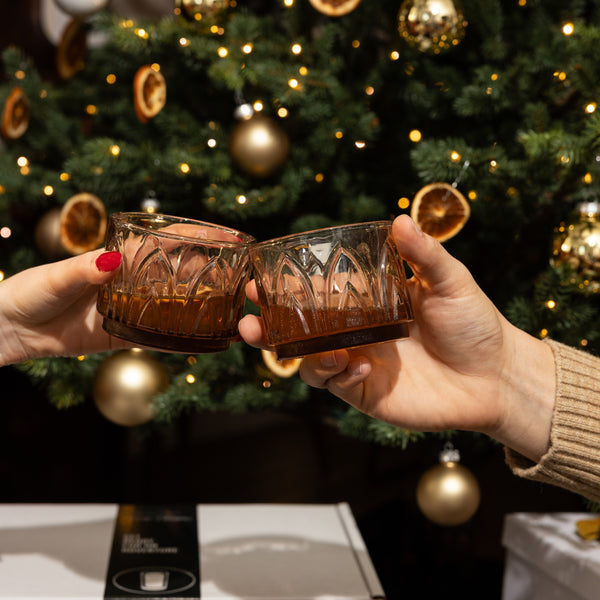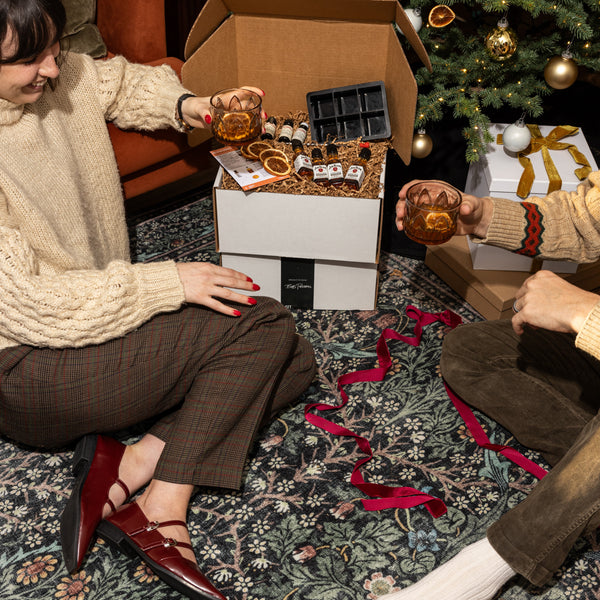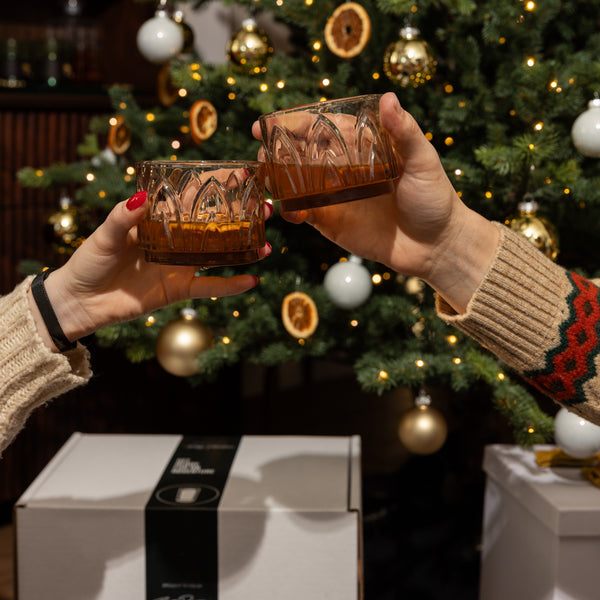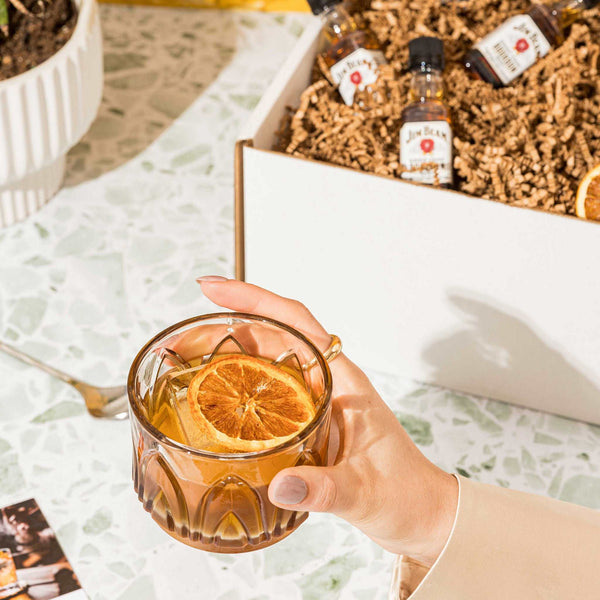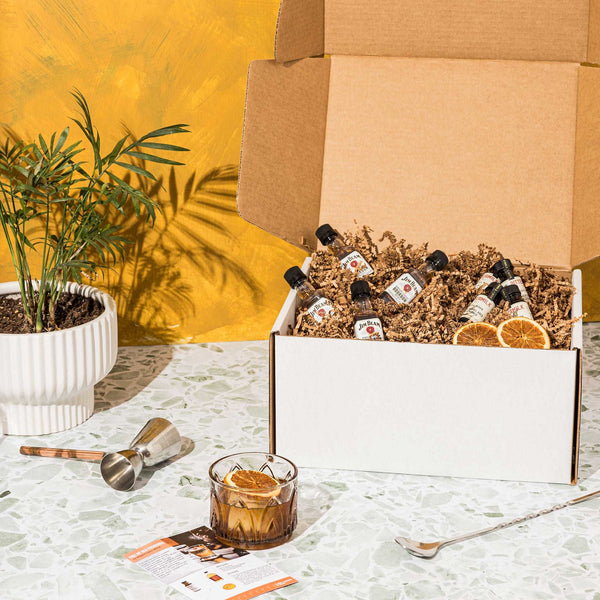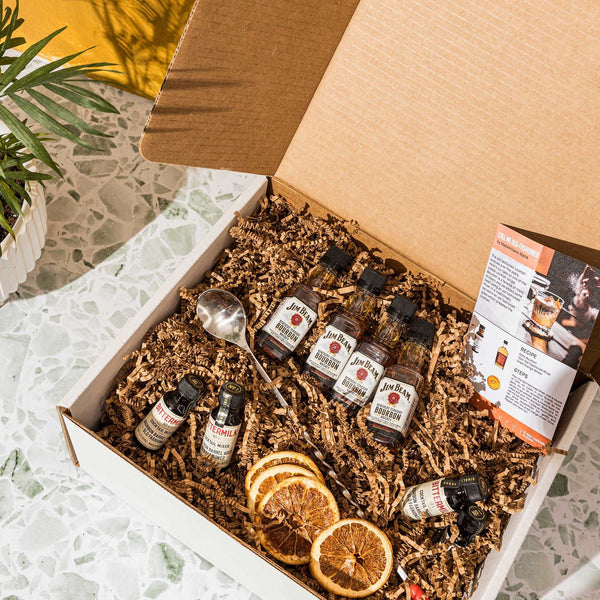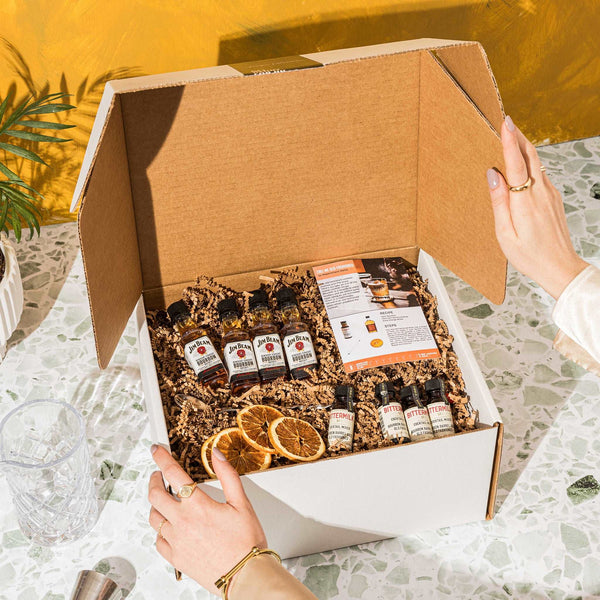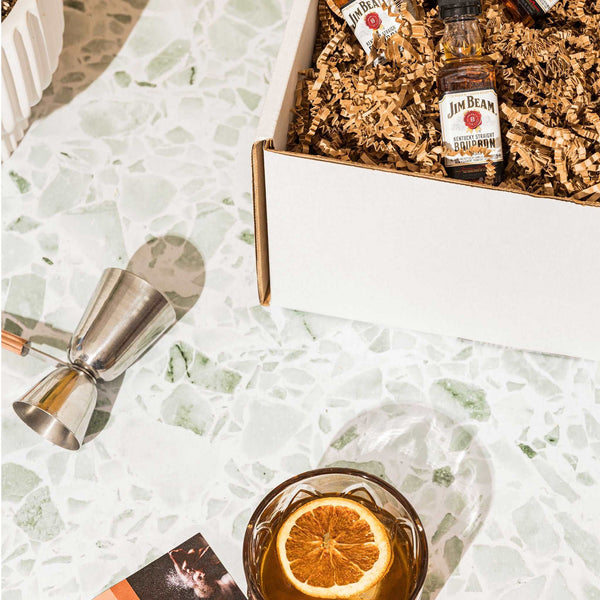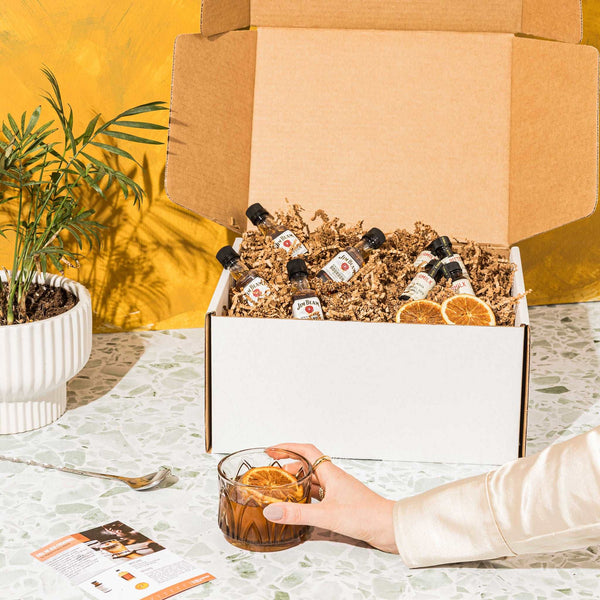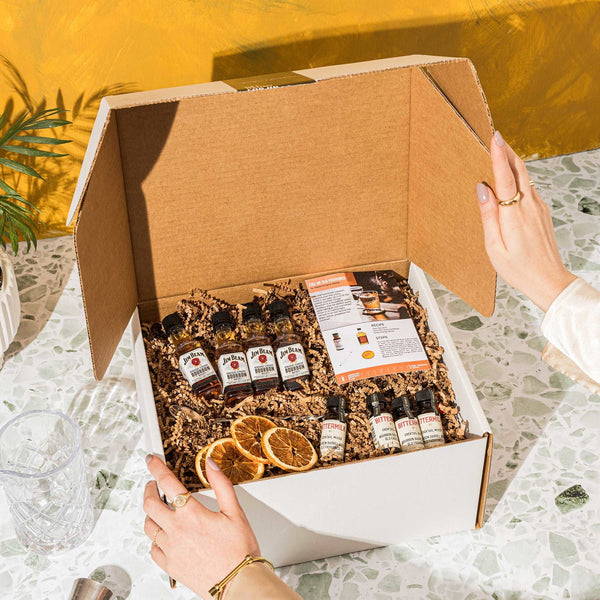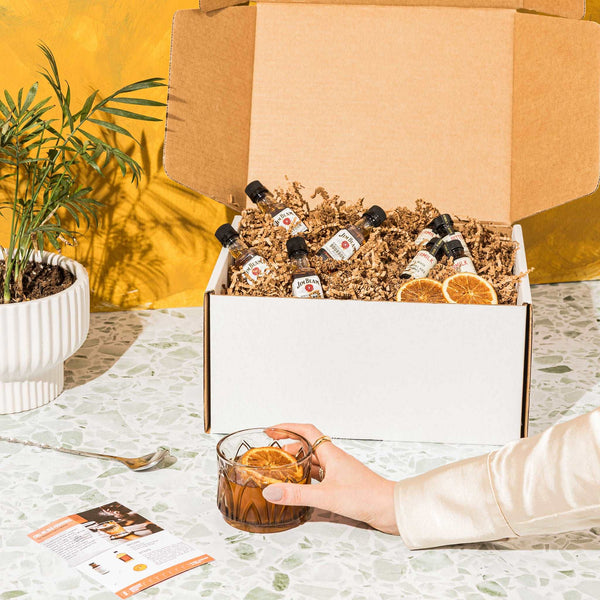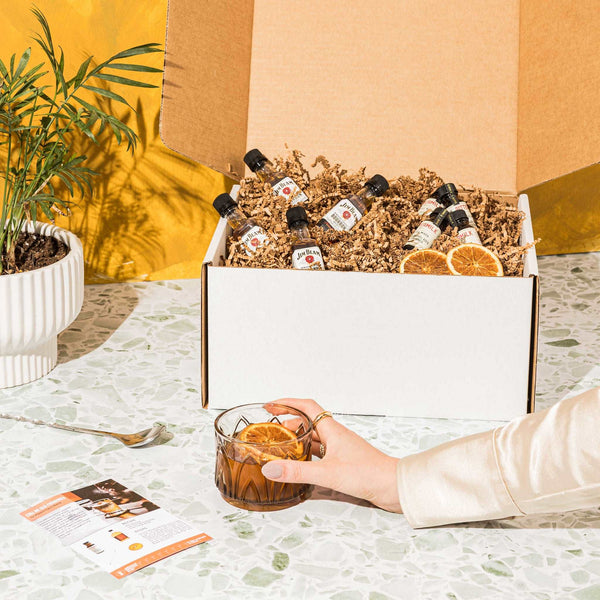 Old Fashioned Box One Time Purchase (4 servings)
 Meet our Old Fashioned Cocktail Kit - a curated box filled with everything you need to transport yourself to the golden age of mixology. This exceptional kit is designed to bring the art of crafting the perfect Old Fashioned cocktail right to your doorstep.<br>To elevate your cocktail-making experience, we've included a sleek mixing spoon.<br>Whether you're a seasoned connoisseur or a curious beginner, our Old Fashioned Cocktail Kit provides an all-in-one solution for your mixology desires.
What's Inside:
4 x 15ml Old Fashioned mixer
4 x 50 ml Jim Beam Kentucky Bourbon
Dehydrated orange wheel
1 x Long Bar spoon

STEPS:
Pour the Old Fashioned mixer over a couple of fresh ice cubes in your favorite rocks glass. Stir for 30 seconds in order for the spices to be exalted. Add a couple more ice cubes and pour the bourbon. Make sure to use the bar spoon - it adds so much class to the entire  preparation! Stir Gently and garnish with the dried orange wheel. Drink, repeat and have fun!