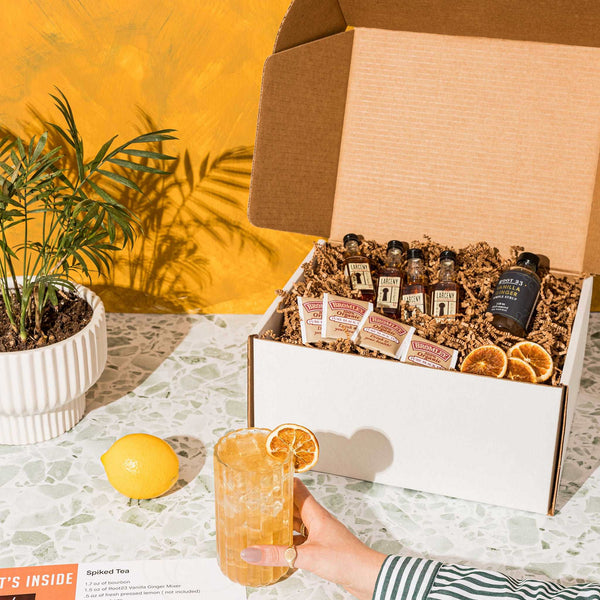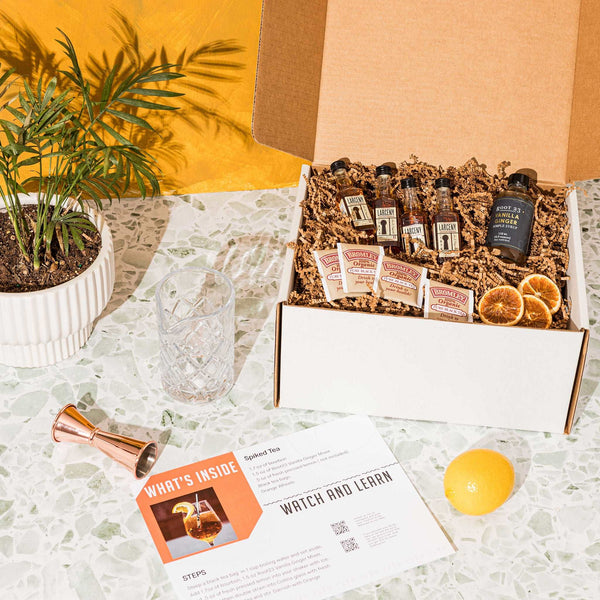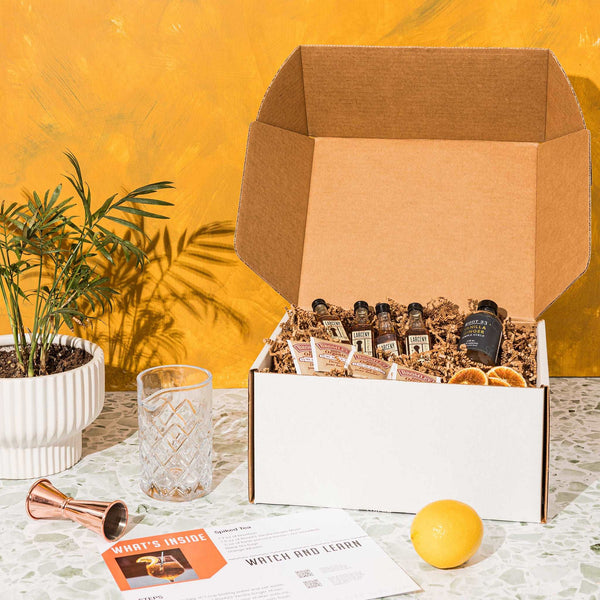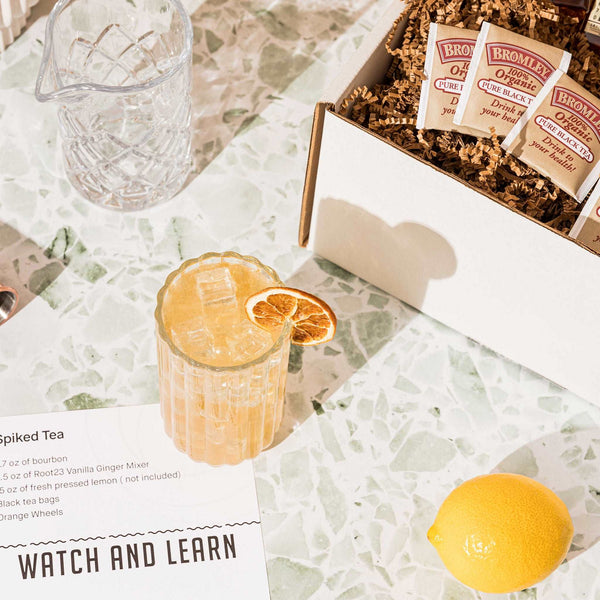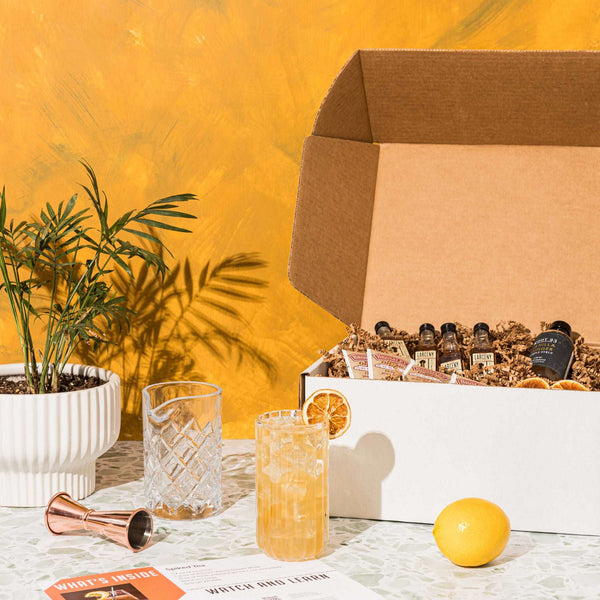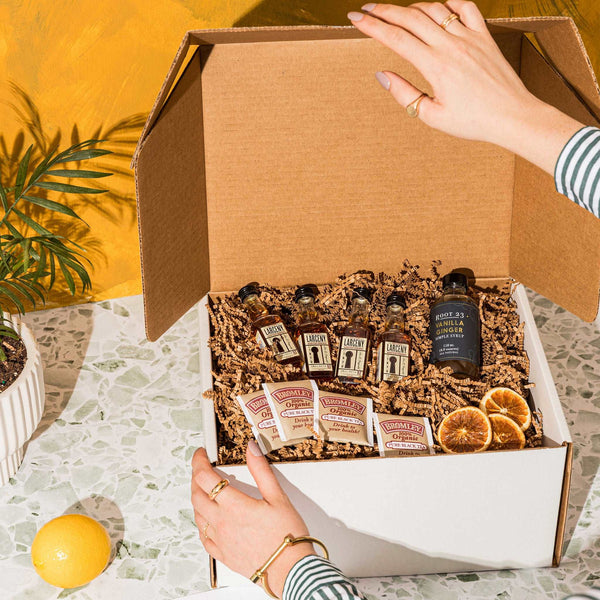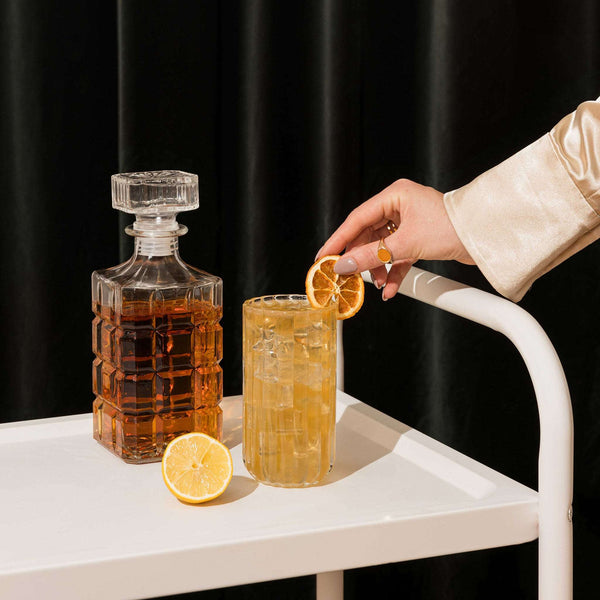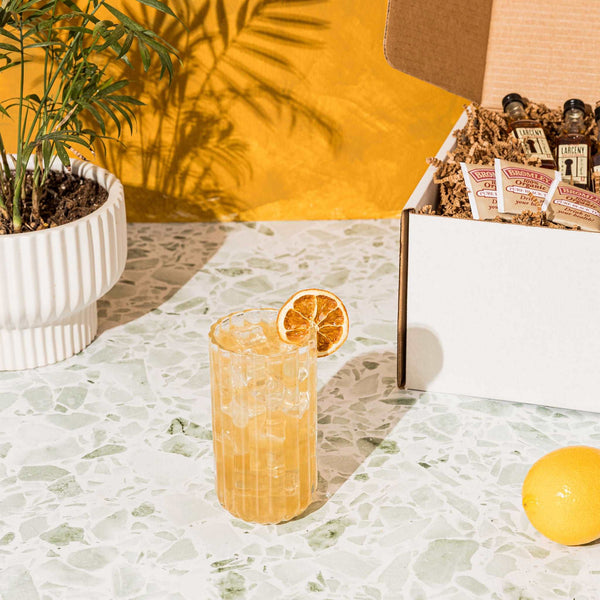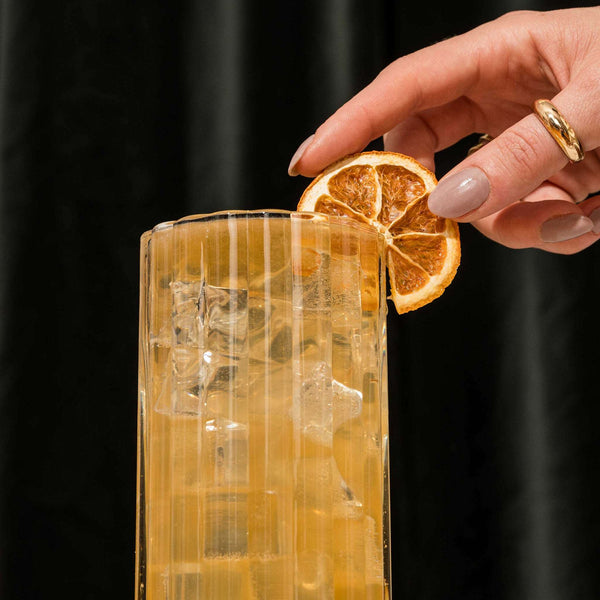 Spiked Tea Box One Time Purchase (4 servings)
 Meet our Spiked Tea Cocktail Kit, where the timeless charm of iced tea meets the bold kick of bourbon. This exceptional box brings together the classic flavors of vanilla, ginger, and premium spirits to create a refreshing and invigorating libation.<br>Indulge your taste buds with the perfect balance of smooth vanilla, fiery ginger, and the warmth of bourbon. Our thoughtfully curated ingredients guarantee a tantalizing fusion of flavors, transporting you to a sunny afternoon on the porch, enjoying a perfectly spiked iced tea.
What's Inside:
1 x bottle Vanilla Ginger Mixer
4 x 50 ml Larceny Bourbon
Black Tea bags
1 x bag Dehydrated Orange

STEPS:
Steep a black tea bag in 1 cup boiling water and set aside. Add 1.7oz of bourbon, 1.5 oz Root23 Vanilla Ginger Mixer, and .5 oz of fresh pressed lemon into your shaker with ice. Shake and then double strain into Collins glass with fresh ice. Top with Black tea and stir. Garnish with Orange Wheels.