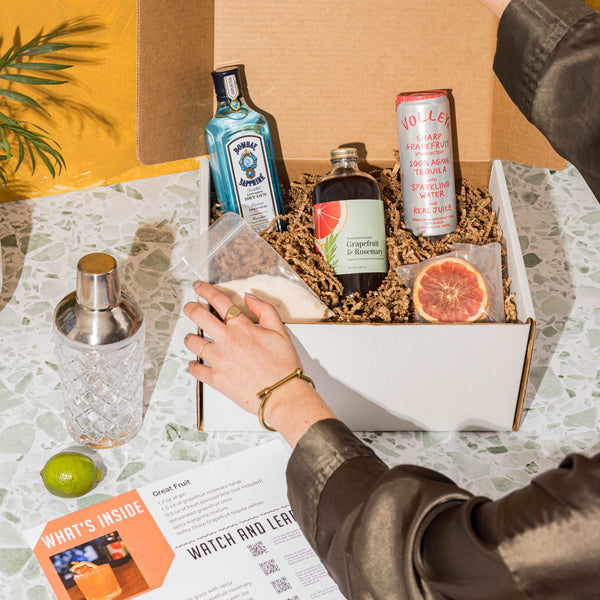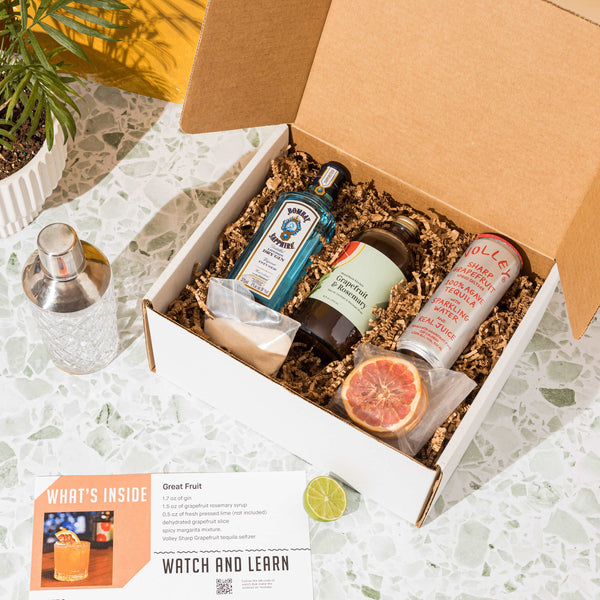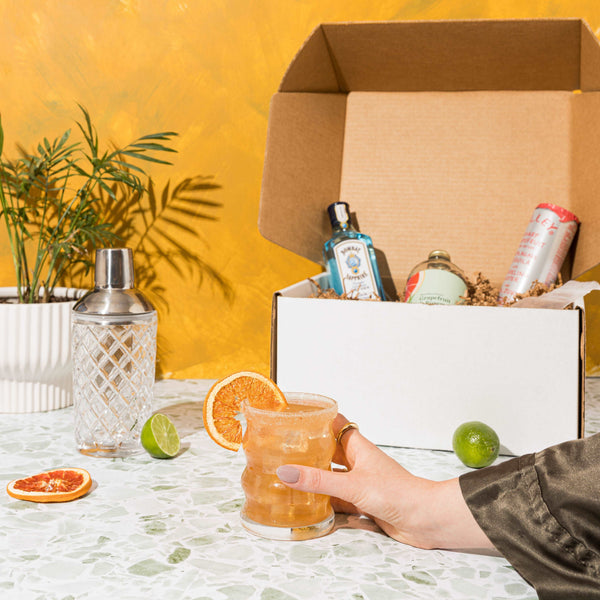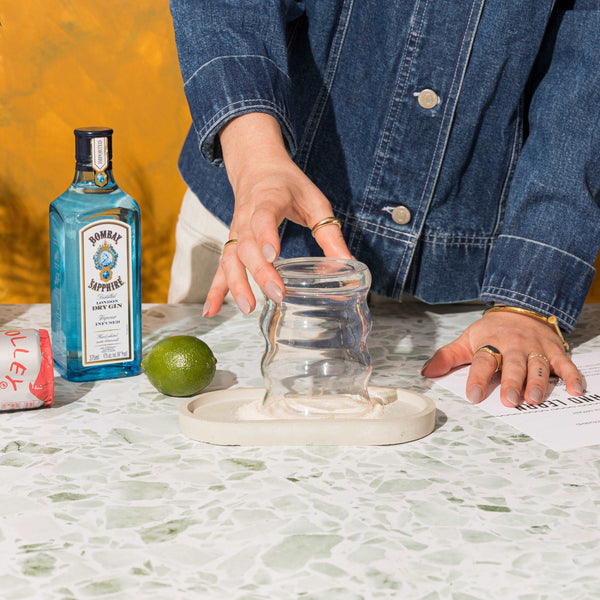 Great Fruit - One Time Purchase (8 servings)
Velvety smooth and citrusy delicious, this combination is an instant classic.

What's Inside:
1 x 375ml Bombay Sapphire Gin
1 x 16oz Grapefruit rosemary syrup
1 x Bag of Dehydrated Grapefruit Slice
1 x Bag Spicy Margarita Mixture
1 x 437ml can Volley Sharp Grapefruit tequila seltzer

Steps:
Rub the lime juice on your glass and rim glass with spicy margarita mixture.
Add 1.7 oz of gin, 1.5 oz Grapefruit rosemary, 0.5 of fresh squeezed lime juice(not included) into to your shaker with ice. Shake and then double strain into rocks glass with fresh ice. Top with Volley Sharp Grapefruit tequila seltzer. Garnish with dehydrated grapefruit slice.